Coolspring Power Museum is constructing a new building, known as Diesel Centrale CPM, to house a world class exhibit of operational vintage diesel engines. The primary engine will be an Augsburg DM-12 diesel built in 1903 and shown here. Other engines in the exhibit are a 12 hp Graz diesel engine, built in 1904 and a 12 hp Benz, built in 1918.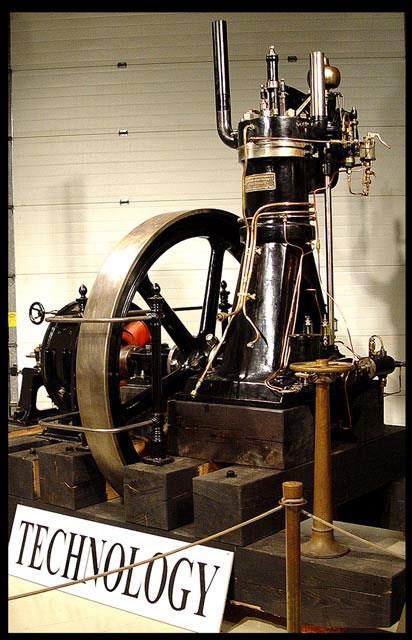 The new building is styled after a German powerhouse of the period when these engines were first placed in service. Building construction progress can be followed at cpmvintagediesels.org and on the Diesel Centrale CPM page at coolspringpowermuseum.org. After a slow start, caused by the COVID-19 pandemic, good progress has been made this summer.
Our goal is to begin permanently mounting the engines in the building in the spring of 2023 and to have them operational for our June 2024 exposition. More than $240,000 has been raised for the project and the museum has loaned an additional $50,000 from operating funds. However, with inflation and delays caused by COVID-19, project costs have grown significantly beyond our available funds, and an additional $135,000 (including the loan repayment) is needed to complete the project. In the near term, we need to raise at least $35,000 of that amount by March 2023 to commit to orders for the completion of the building exterior (doors, windows, brick, etc.).
Donations have been requested from several corporate entities, but the bulk of our funding comes from individuals. The museum is a 501(c)(3) nonprofit corporation and donations are tax deductible. Although any amount will be helpful and greatly appreciated, several more 4- and 5-figure donations are needed to reach our goal. Donors will be recognized at the following giving levels on a plaque inside the finished building.
Diesel Centrale Level ($25,000)
Dr. Rudolph Diesel Level ($10,000)
Maschinenfabrik Augsburg Nuremberg Level ($5,000)
Air Blast Level ($2,500)
Overhead Cam Level ($1,500)
Flywheel Level ($1,000)
Crankshaft Level ($500)
Donations in excess of $25,000 will have their own special recognition plaque. Donor recognition will be based on cumulative (aggregate) donations to the project, so, for example, if you donated $1,000 previously and now donate another $1,500, you would advance from the Flywheel Level to the Air Blast Level.
Please send donations to:
Coolspring Power Museum
179 Coolspring Road
Coolspring, PA 15730
Coolspring Power Museum would be honored to add your name as a significant donor. If you have any questions relating to the project or donations, please contact Norm Shade, project coordinator (T: 713-206-9651 or email: nshade@aciservicesinc.com).